Press Release
Immediately
The 5th Asia AgriTech Expo & Forum delivered outstanding results
Over 70% space for next year has been booked
Organized by Informa Markets Taiwan and co-organized by Council of Agriculture, the 5th Asia AgriTech Expo & Forum concluded on 13th of November 2021 with better-than-expected results. Industry leaders and serious buyers all take this precious opportunities gather together. Quality visitors from local and across the world for both online and offline. Onsite, over 70% of space of 2022 edition has been rebooked.
As the must attend and the only one agricultural in-person exhibition under COVID-19 in most of the Asia countries, the exhibition attracted more than 120 exhibitors from 9 countries and regions, and over 10,000 professional visitors from 18 countries and regions.
Due to COVID-19 travel restriction, Asia Agritech Expo launched the online exhibition platform "Asia Livestock Hub" had 298 exhibitors from 20 countries and region and 1,500 visitors from 50 countries and region. The Hub and the official website's Digital Product Showrooms together completed 232 matchmaking meetings for exhibitors both online and offline during 11th ~ 13th of November 2021.
Ms. Sabine Liu, the General Manager of Informa Markets Taiwan stated, "Asia AgriTech Expo" is the only one 3-in-1 hybrid B2B agricultural event and sourcing opportunity for Asian agricultural community this year. Even though visitor turnout was down because of international travel restrictions, we did receive very positive compliments from exhibitors and quality visitors who engaged in serious trading from both in-person exhibition and Asia Livestock Hub. There were over 70% space for next year has been rebooked onsite. We deeply appreciate the supports and trust that our industry partners have placed in us, and we look forward to delivering an even more efficient trading platform for Asian agricultural community next year."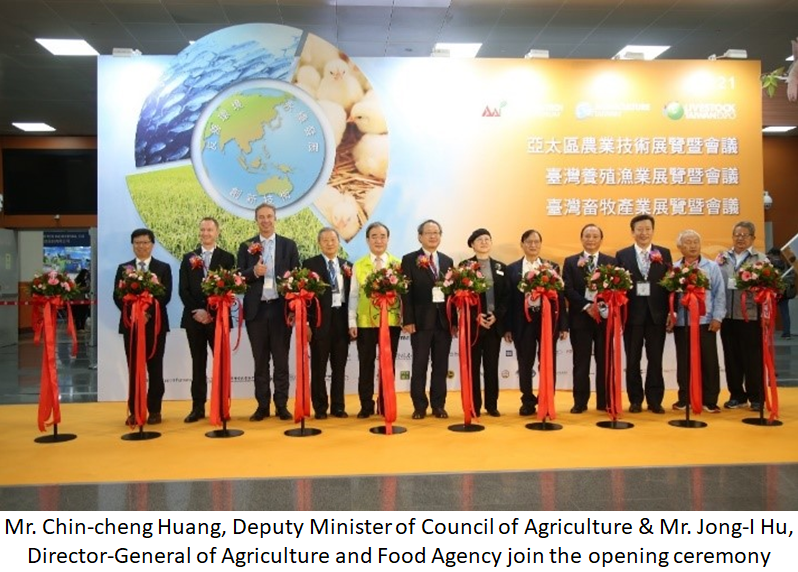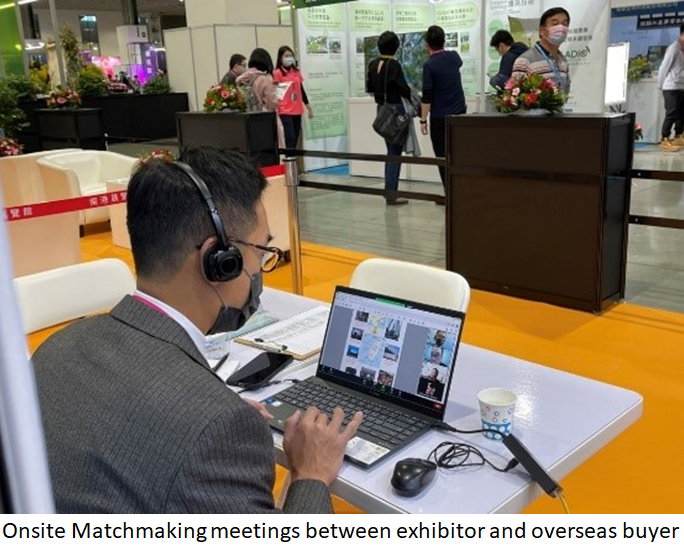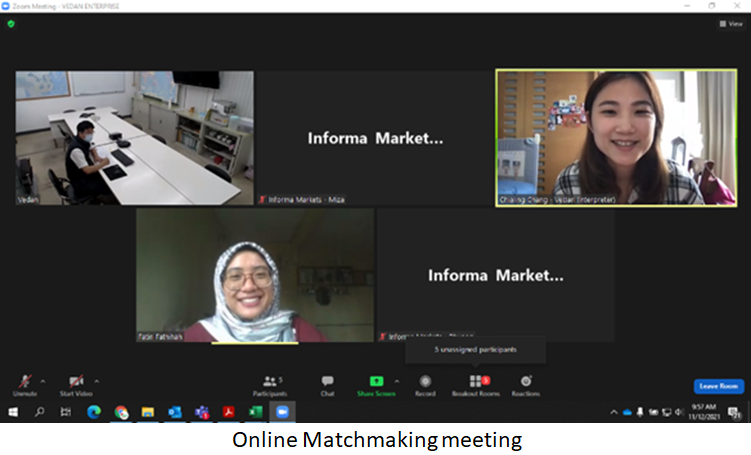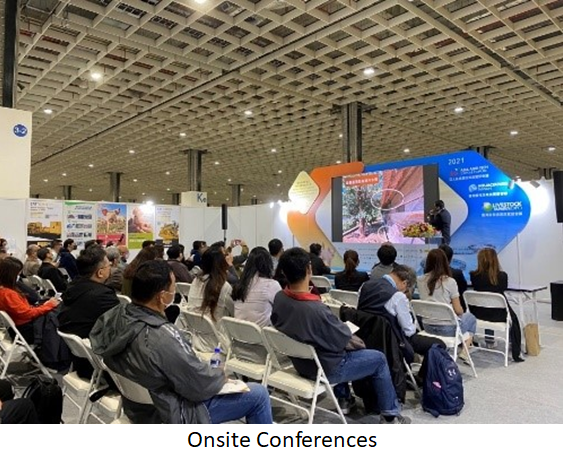 The next Asia AgrTech Expo & Forum will take place at Taipei Nangang Exhibition Center, Hall 1 during 10th ~ 12th of November 2022. For booking space, please contact Ms Meiyu Chou at [email protected].
-End-
About Informa Markets
Informa Markets creates platforms for industries and specialist markets to trade, innovate and grow. We provide marketplace participants around the globe with opportunities to engage, experience and do business through face-to-face exhibitions, targeted digital services and actionable data solutions. We connect buyers and sellers across more than a dozen global verticals, including Agriculture, Livestock, Aquaculture, Pharmaceuticals, Food, Medical Technology and Infrastructure. As the world's leading market-making company, we bring a diverse range of specialist markets to life, unlocking opportunities and helping them to thrive 365 days of the year.
For Media Enquiries, please contact:
Ms. Meiyu Chou
Exhibiting, please contact:
Ms. Sophia Lu
Informa Markets Asia Limited Taiwan Branch
Tel:+886-2-2738-3898
Fax:+886-2-2738-4886
Email:[email protected]